I intend to be a doctor and practice in the community I grew up in, Buffalo's East Side. As a 21-year-old Black woman in the United States, I've learned that I have to work ten times harder than my white counterparts to get to where I want to be.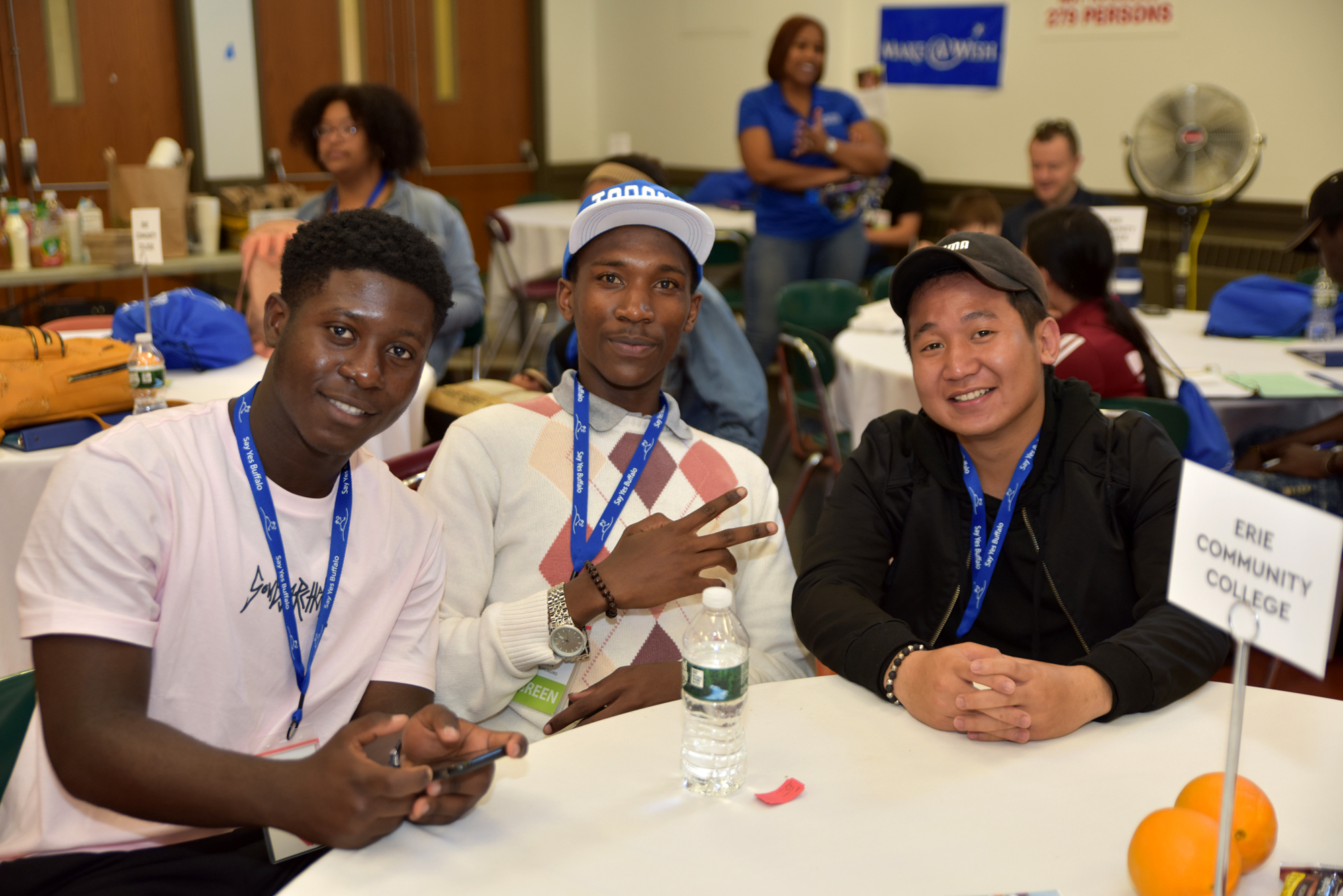 says Temara Cross, a 21-year-old graduate of Buffalo's Hutchinson Central Technical High School. "That's one of the reasons we have health disparities." Now a college senior at SUNY Buffalo, where she takes graduate coursework in public health while completing undergraduate degrees in African American studies and pre-health, Cross says she "hasn't been the same since" a school-based Say Yes Buffalo family support specialist introduced her to the organization her junior year in high school.
Five years later—after participating in several Say Yes programs—Cross has big plans for her future and the future of her community on Buffalo's East Side. She is determined to increase her family's and neighbors' trust in doctors.
Say Yes Buffalo's equity-centered broad public goal is that every student in the city completes high school and earns a postsecondary credential. Its mission is to strengthen the Western New York economy by investing in the education of Buffalo's future workforce. That's why executive director Dave Rust says the end-goal of the partnership's effort to advance equity is to ensure Buffalo's students land living-wage jobs as adults.
What Say Yes did was put together this powerful north star of a universal scholarship for all graduates to a SUNY school and access to 100-plus colleges across the nation. That north star shifts attitudes and outcomes. That is the pull. The push is a system of comprehensive supports focused on removing barriers and providing social emotional learning supports.