We know philanthropy has an important role to play in undoing systems of racial oppression. That's what engages us every day in our roles at the Bill & Melinda Gates Foundation.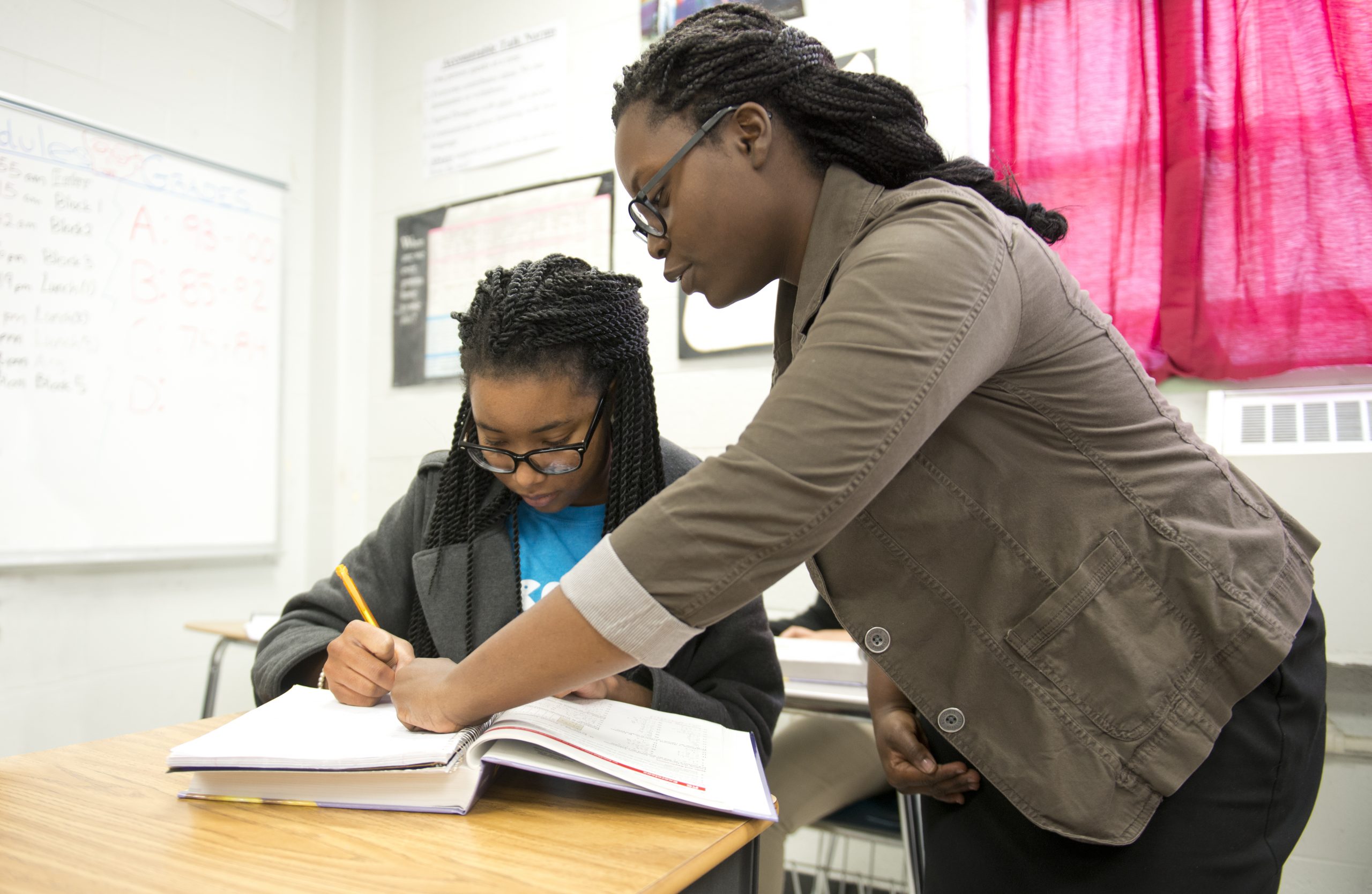 Listen to the podcast.
Building from the We Refuse to Lose Report to Philanthropy, this single-episode podcast explores how grantmakers can put the report's recommendations into action.
A cross-strategy team of foundation staff (called the Community Investment Team or CIT) designed the P-16 initiative as a short-term learning experience to deepen understanding about the characteristics of strong cradle-to-career, equity-focused, cross-sector, place-based partnerships and to inform the foundation's distinct grantmaking strategies in early learning, K-12 and postsecondary education. The team also sought to share what it learned working alongside communities over the course of the grants. Underlying both objectives was a hypothesis that local "backbone organizations" that bring community partners together and deliberately address the full experience and needs of students throughout their learning journey could showcase ways of achieving more equitable outcomes, particularly for students of color and those experiencing poverty.
In particular, we are grateful to the nonprofits leading cradle-to career partnerships that the series profiles: the Foundation for Tacoma Students, Say Yes Buffalo, Chattanooga's Public Education Foundation and Chattanooga 2.0, RGV FOCUS and the Commit Partnership in Dallas. For this final publication of the series, we express our gratitude to the Bill & Melinda Gates Foundation and specifically to members of its Community Investment Team (CIT) and the leadership of the U.S. Programs division for the funding that allowed us to produce the series and for their thought partnership.
The report identifies racial justice as the top priority in a survey of its members, a mix of national and regional/local funders. Now more than ever, grantmakers recognize more clearly the connection between addressing causes of racial disparities and creating more equitable education outcomes, and they are eager to engage.
[Power] hides in foundations' bank accounts and boardrooms, in every meeting with a grant applicant or grant partner, in every community meeting or city council meeting.
Suggestion 1
Listen to people on the ground who will be most directly impacted by your work.
Suggestion 2
Trust communities and cede power.
Suggestion 3
Establish role clarity in a local-national philanthropic partnership; decide who does what best.
Suggestion 4
Don't expect that short-term grants will bring about greater racial justice and equity; commit to the long-haul.
Suggestion 5
Speak out publicly against racial injustice.